Discover more from Dandelion Seeds: Illustrated Essays
Once a week, I share a short illustrated essay, hand-painted and hand-lettered, from my desk to yours. Like wishing on a dandelion, I hope it'll bring a moment of beauty and wonder to your day.
Over 1,000 subscribers
Hello there! And welcome to Dandelion Seeds, an illustrated newsletter that's hand-painted and hand-lettered, from my desk to yours.
For the past few weeks, I've been working away on a new illustrated essay series, that I was planning to kick off today.
But then, at the end of last week, Elena and I just so happened to stop by one of our favorite parks in Antwerp. And our impromptu visit was filled with such rich autumn light and with such a feeling of quiet magic, that I simply had to share some of the magic with you, too.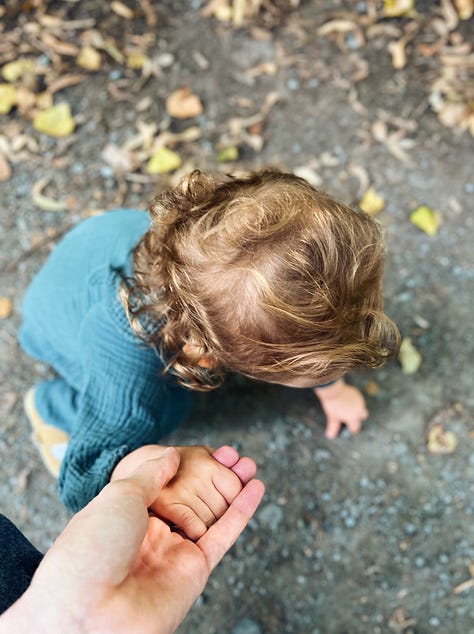 This illustrated essay began writing itself before we'd even left the park. I wrote most of it not on my laptop, but in an audio note that I recorded on our walk home. It was as if the story of our time there very much wanted to be told.
I hope you'll join Elena and me on a little walk through a park we've come to love, and that you can feel the golden light filtering through the trees, no matter where this finds you today.
With love,
Candace
I originally created the illustrations that accompany this essay for a book called The Humane Home, written by Sarah Lozanova and published in 2021 by Princeton Architectural Press 💚
Dandelion Seeds is now a reader-supported publication! To receive a new illustrated essay every week and support my work, consider becoming a free or paid subscriber.